Monitor Holder
Handle your monitor/EVF easily and fast
Adjust without the need to loosen and tighten any bolts to tilt up or down. This monitor holder has been carefully crafted to ensure that it does not obstruct any inputs or outputs of your monitor.
Size (L x W x H)
180 x 32 x 110 mm (7 x 1.2 x 4.2 in.)
Mounting options
1/4" - 20 and male cold-shoe on bottom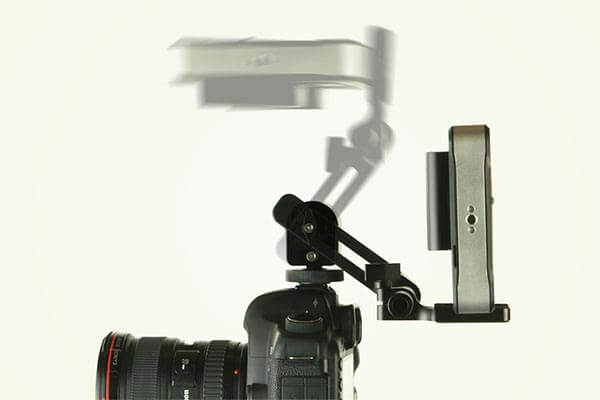 Instant adjustment. Stays as you leave.
Easy tilt-up / down
The most frequently used monitor / EVF adjustments are tilt-up and tilt-down. We designed the Monitor/EVF Holder to make this adjustment fast and easy.
You no longer need to loosen or tighten any screws. Simply move the monitor and it will stay exactly where you leave it.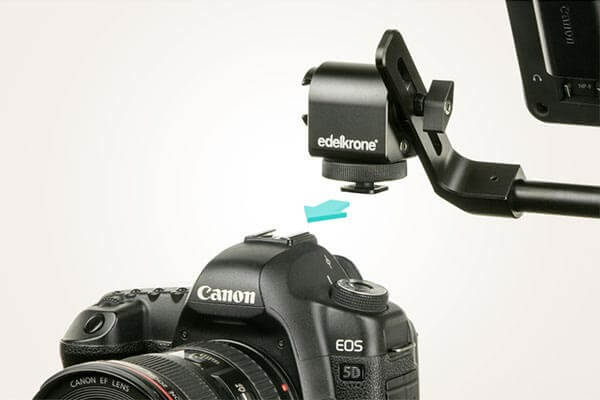 Attaches to any shoe mount
Monitor / EVF Holder can be used on all cameras / DSLRs and rigs. You can attach the Monitor/EVF holder to hot/cold shoe mounts or to ports with 1/4"-20 screws.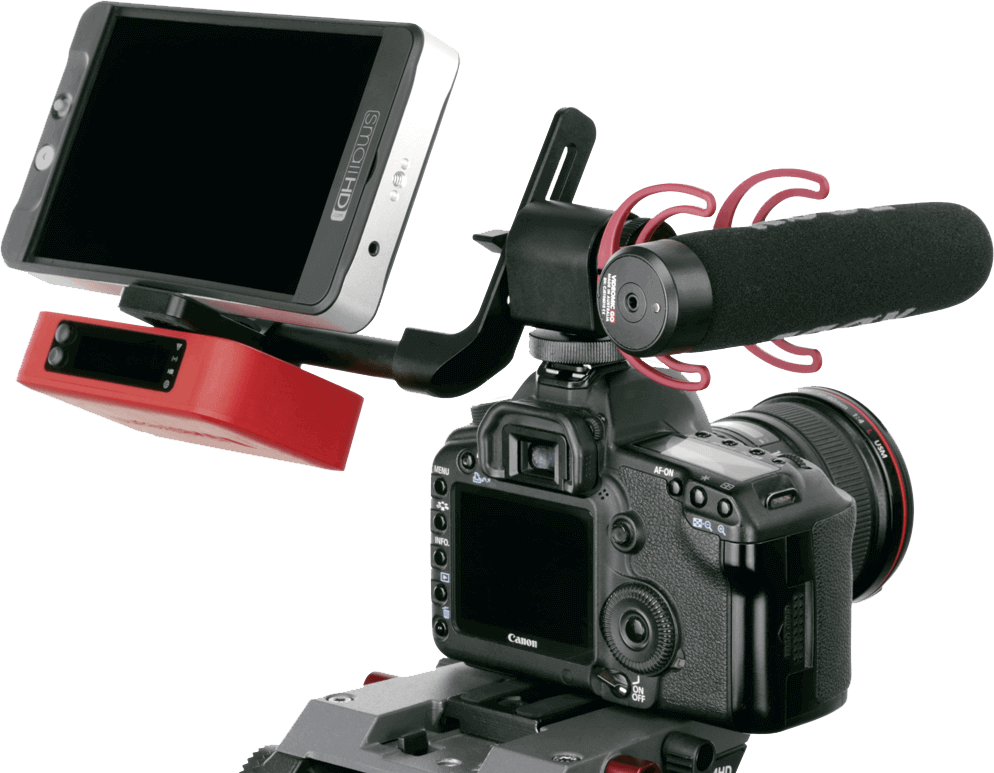 Attach anything
Monitor/EVF holder has an extra shoe mount on its side to accommodate an LED light, or a microphone, or a wireless receiver, or any other accessory you may have that uses a shoe mount connection. You name it! There is also a 1/4"-20 port under the monitor plate to attach even more accessories on the Monitor/EVF Holder.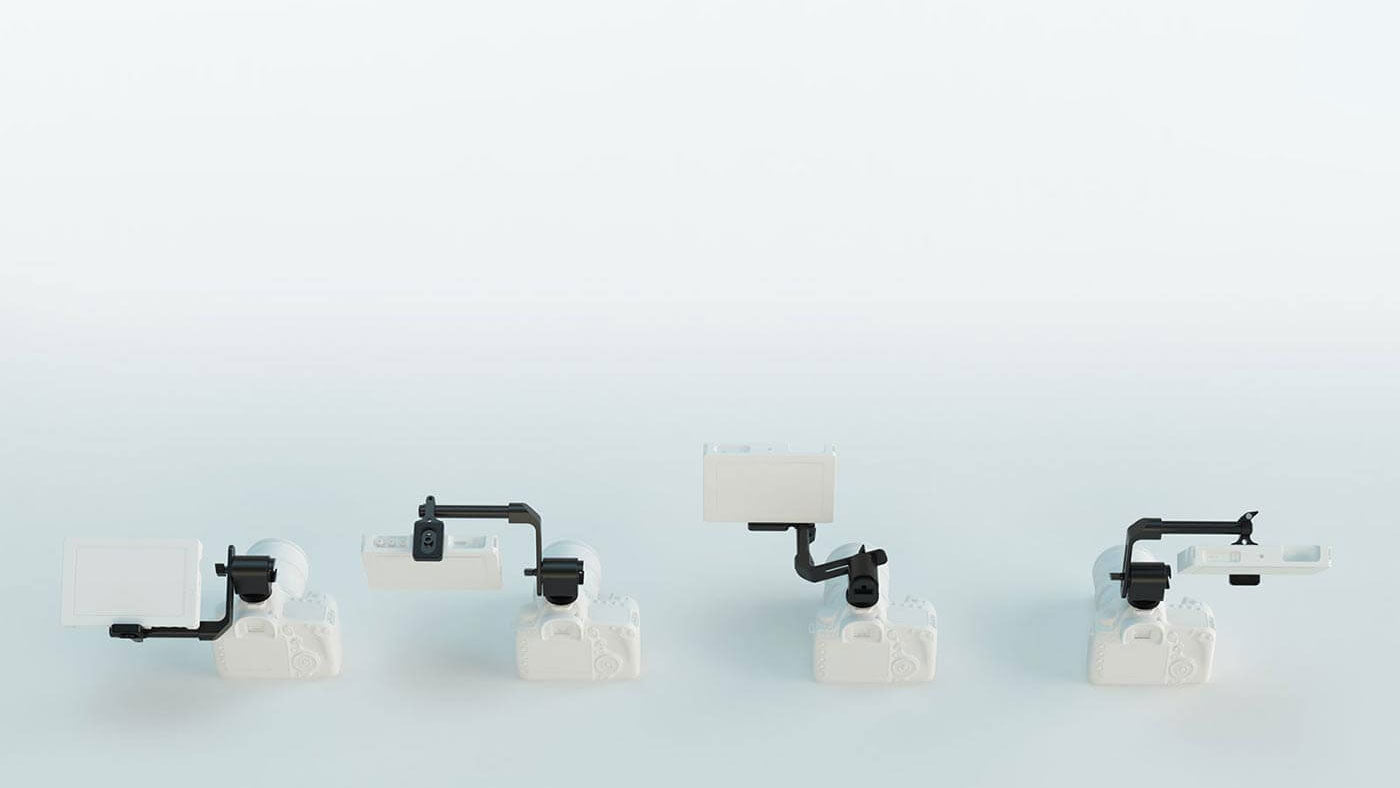 Well-thought-out right down to the smallest detail
Really Flexible Design
You may want to place your monitor/EVF on the side or the top, in the front or the back of your camera.
Thanks to the flexible design of the Monitor/EVF Holder, all of these options are possible and really easy to setup.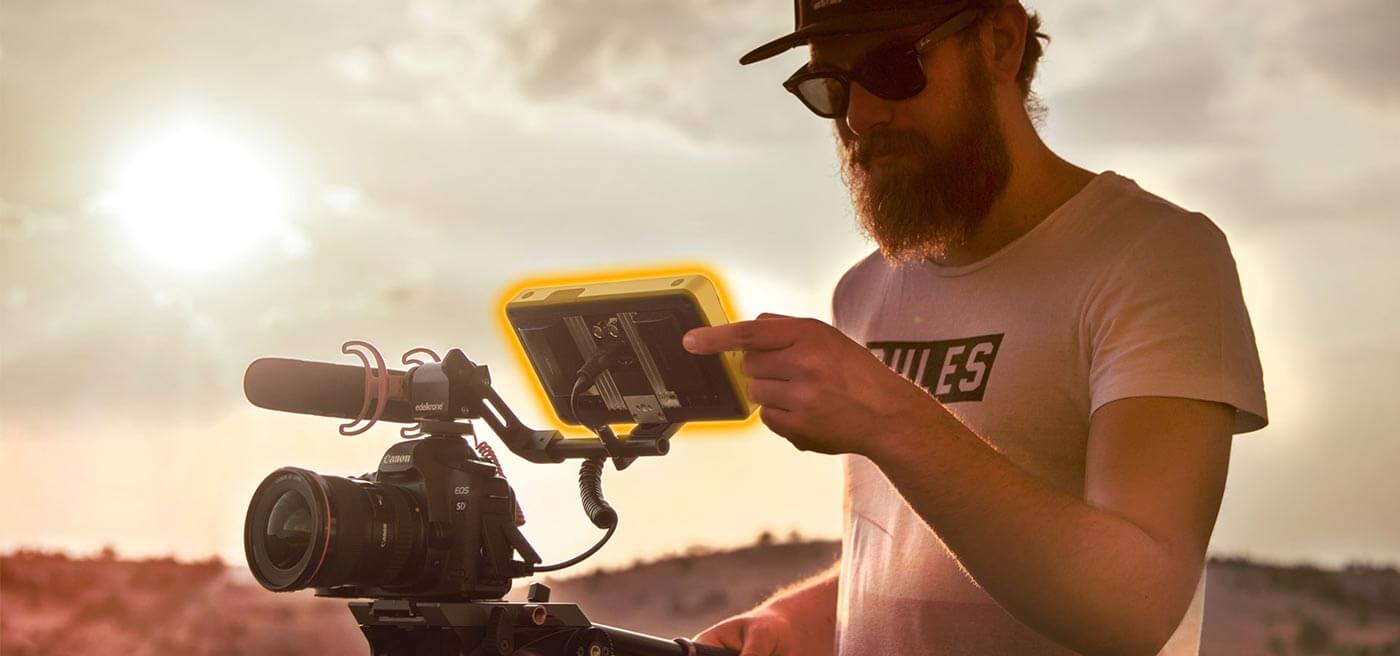 Doesn't block inputs/outputs
You will always have room to attach the cables without awkward sharp bends around their ports.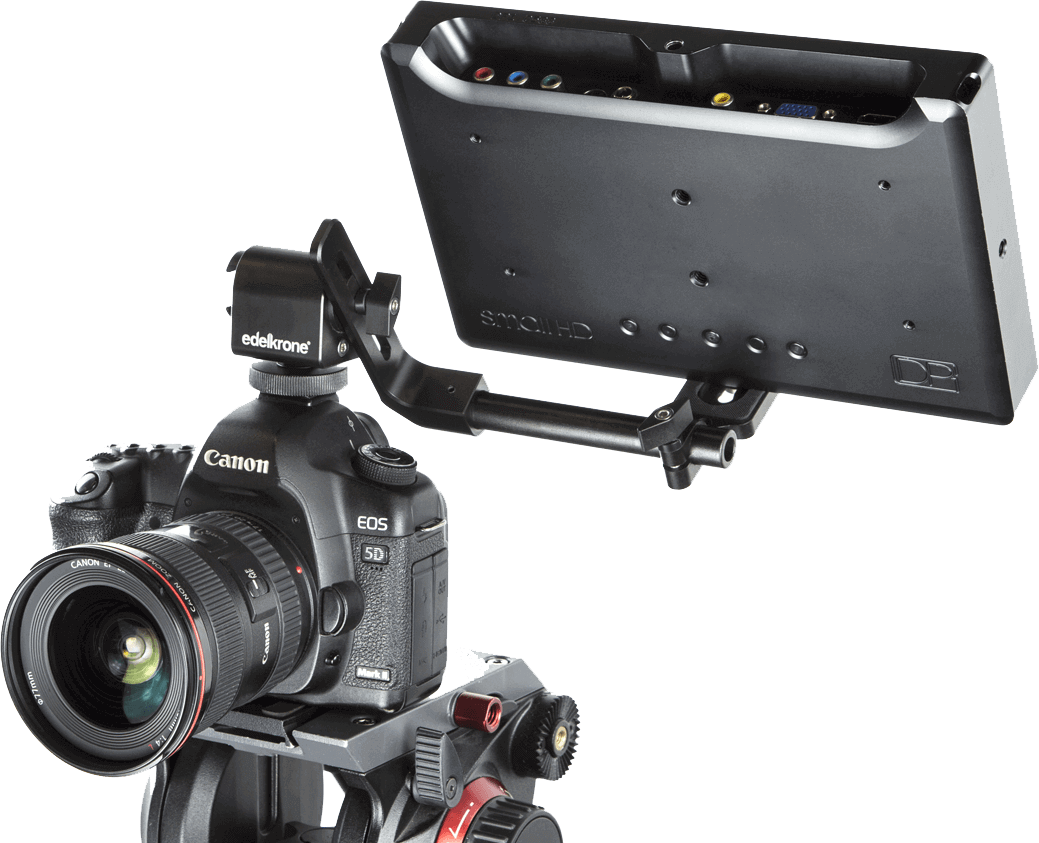 Compatible with all monitors and EVFs
You may attach monitors of up to 9" and there is still some room left around! The Monitor/EVF Holder is fully compatible with all EVF's.

You can adjust the counterweight level of the Monitor/EVF Holder and work with any monitor or EVF regardless of its weight.
Works great with the PocketRIG
To work even more flexibly with your DSLR, you can also add the PocketRIG and experience a complete Rig solution without comprimising portability.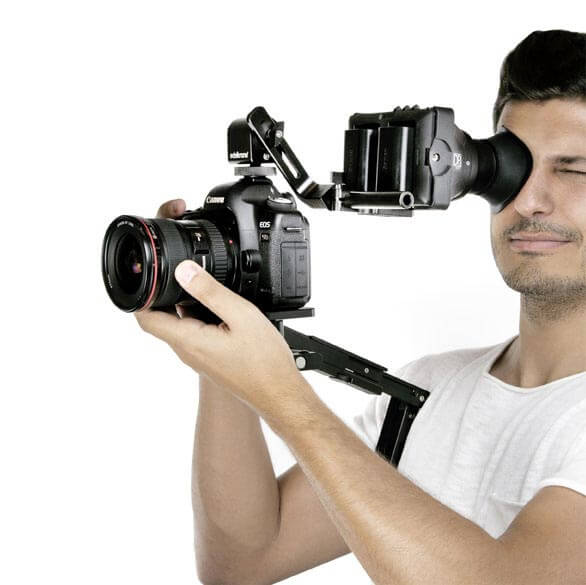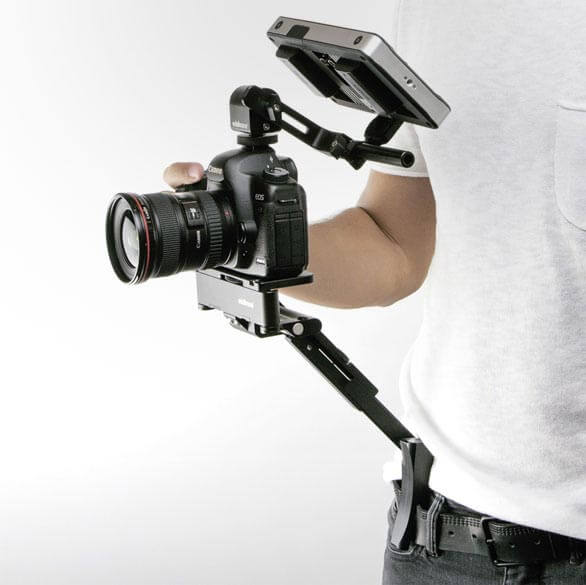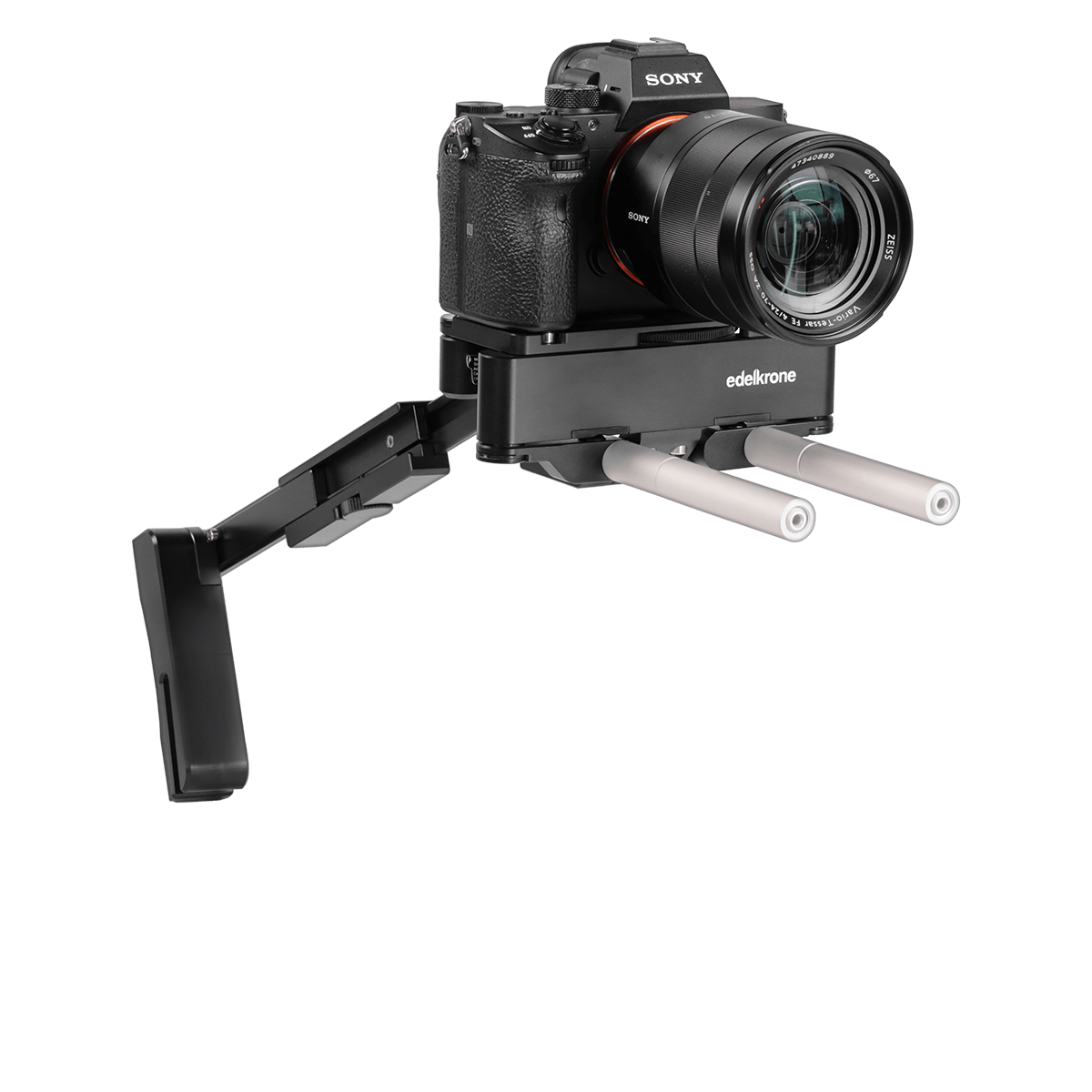 PocketRIG v2
A compact and portable DSLR rig designed to improve your shooting experience.
---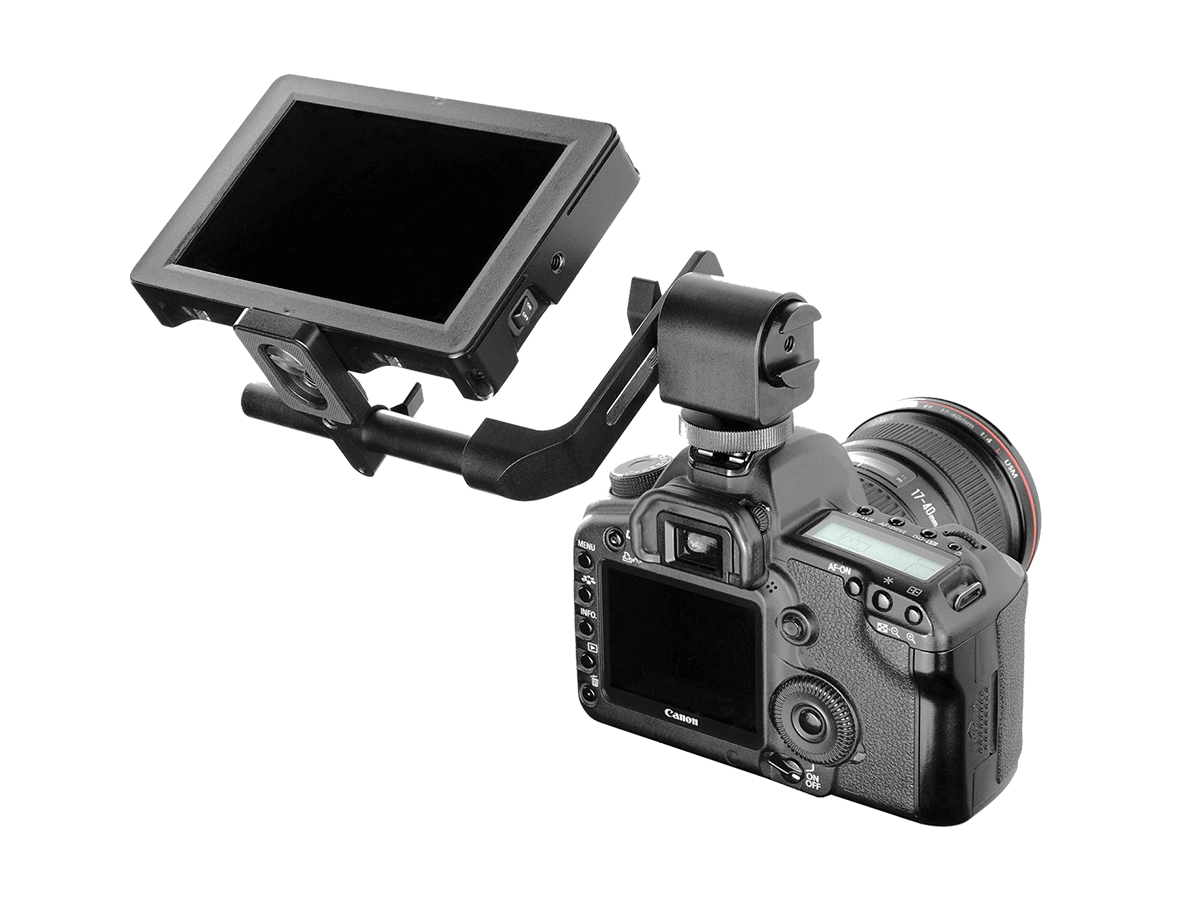 Monitor Holder