DollyONE
Ultra portable, motorized table-top dolly to create linear or curved camera motions on flat surfaces + wireless connectivity with edelkrone motorized heads.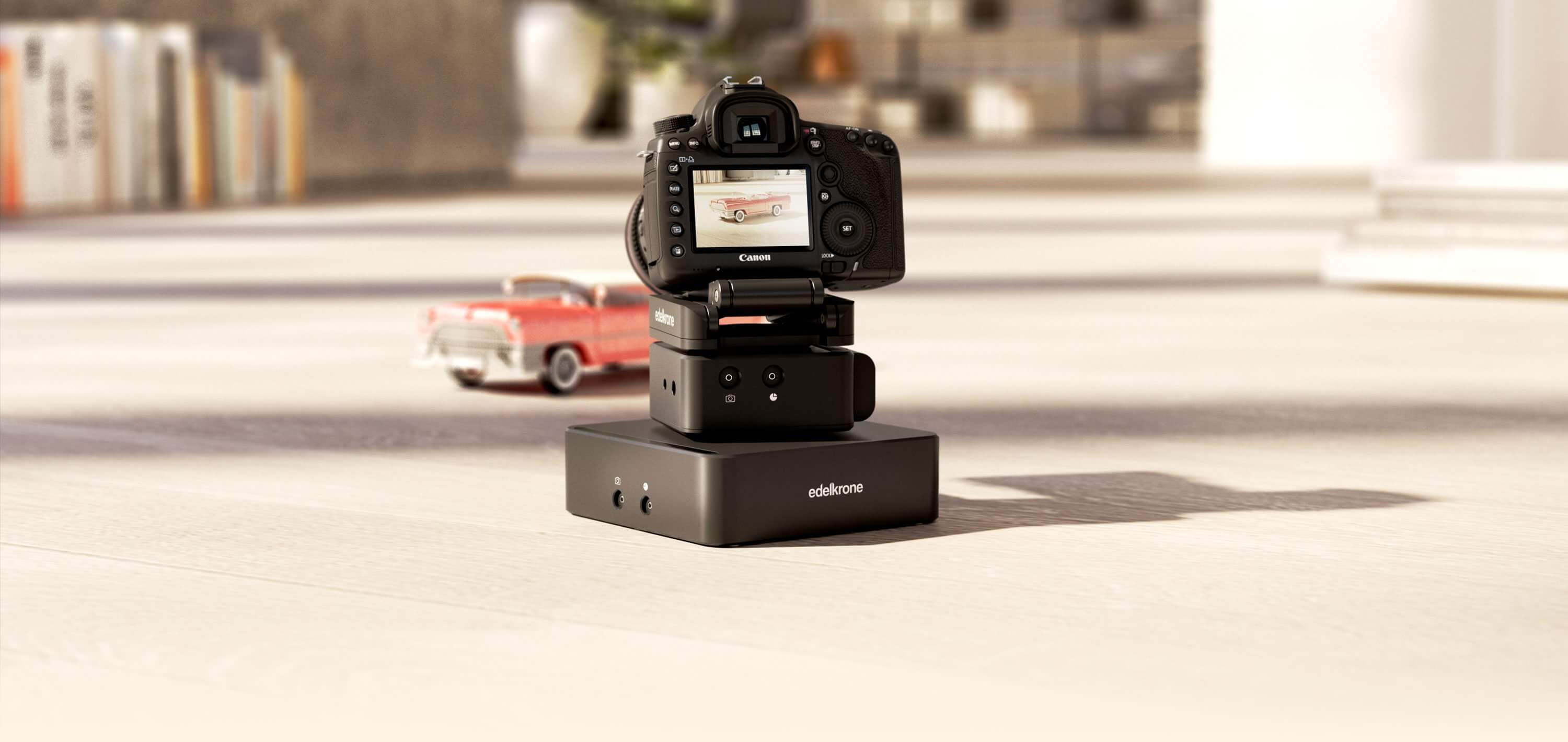 Size (L x W x H)
6.3 x 6.3 x 2.26 in (160 x 160 x 57.5mm)
Mounting options
3/8"-16 mounting screw on top.
Motor type
x2 Step motor with ultra high-res encoders.
Power input
Requires x1 Canon LP-E6 type battery to operate. Battery bracket included. Battery not included.
Battery life
With 14.4 Wh energy (1 Canon LP-E6 battery is 14.4 Wh)
Operates 2 hours (continuously at full speed)
Shoots 12000 photographs (in Time-Lapse mode)
Shutter trigger cable socket
2.5 mm (shutter trigger cable sold seperately)
Can be paired with
HeadONE (Both in single or dual modes), Pan PRO, HeadPLUS (v2 & v1), HeadPLUS PRO (v2 & v1)
Mobile device connection
2.4 GHz direct link for inter-device communication and BLE for pairing / mobile phone connection
App. compatibility
iOS 11.0 or later & Android 5.0 or later
Materials
CNC machined aluminum and stainless steel components.
2 different motion capabilities
Linear virtual track
DollyONE provides linear slides by default. You can either use it for regular slide motion or dolly in/out shots. You can easily select several points on the straight line and make DollyONE slide to any of those points. You can also put DollyONE in a loop between any of the two points.
Curved virtual track (360°)
DollyONE can create a circular path around any target you choose. The easy path creation wizard will let you create the desired curved track easily. No measuring tools required. You can later select several points on the curved path and make DollyONE go to any of them for amazing parallax shots. You can also put it in a loop between any two points for interview shots.
Connects wirelessly to edelkrone Heads
Having a motorized head onDollyONEopens the door to amazing 2-, 3- or 4-axis camera motions which can be easily programmed and repeated. You can record never-before-seen, amazing motion time-lapses and visual effects shots with these combinations. The devices pair instantly in the background while using the same App or controller to control all devices together.
Super easy time-lapse programming
Setting up a motion time-lapse is the easiest with edelkrone App. In your time-lapse videos, you can have a simple transition between two keyposes or you can convert a recorded complex camera motion into a time-lapse with a single button. You can use edelkrone's unique Dynamic Interval and Dynamic Step Size Technologies to introduce never-before-seen effects to your time-lapses which bend the speed of time and speed of camera motion independently of each other.
▼
Controlling Options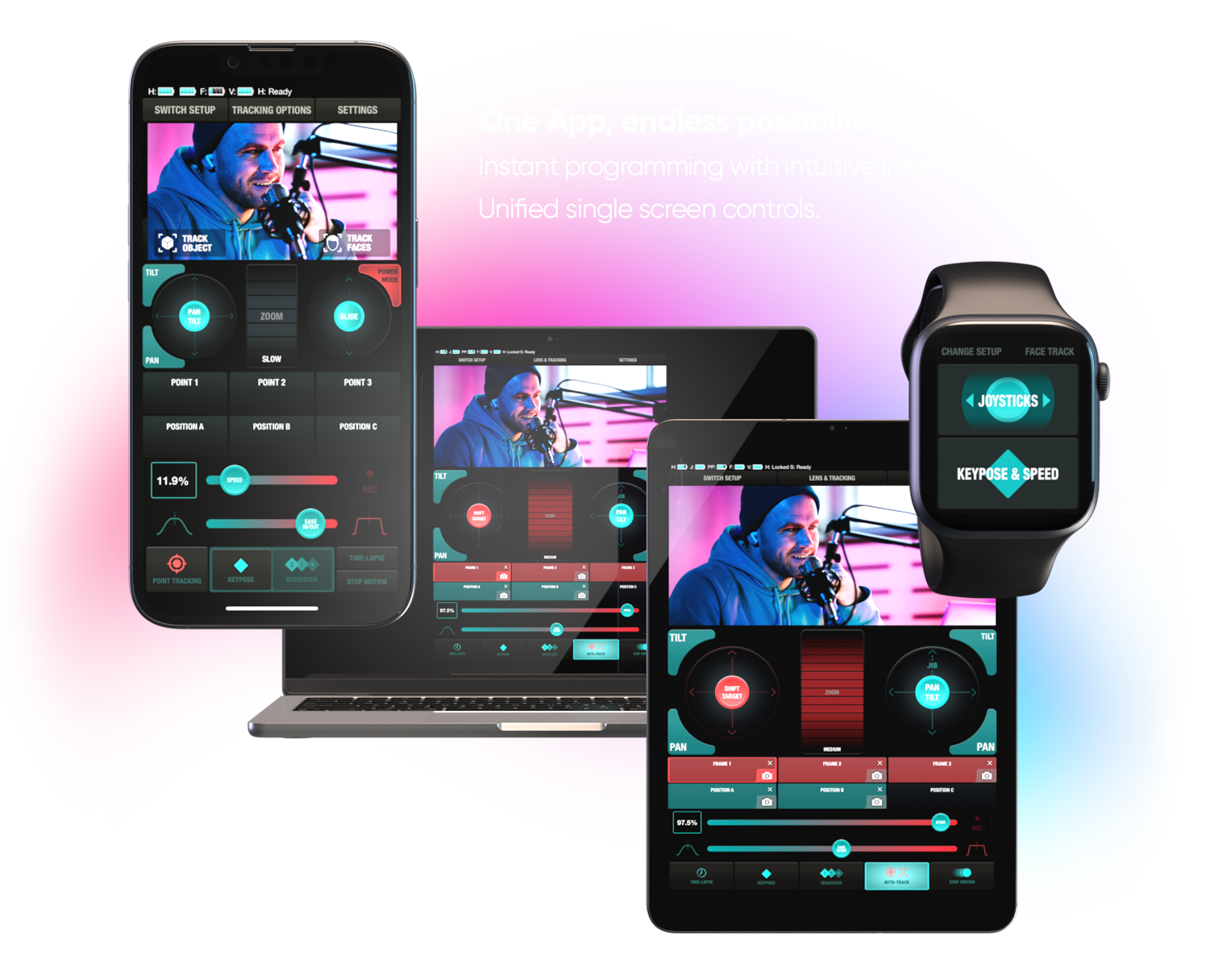 edelkrone App
The edelkrone App stands out as a comprehensive and intuitive control platform, designed to seamlessly and wirelessly control all edelkrone devices from both Apple and Android devices. Learn More.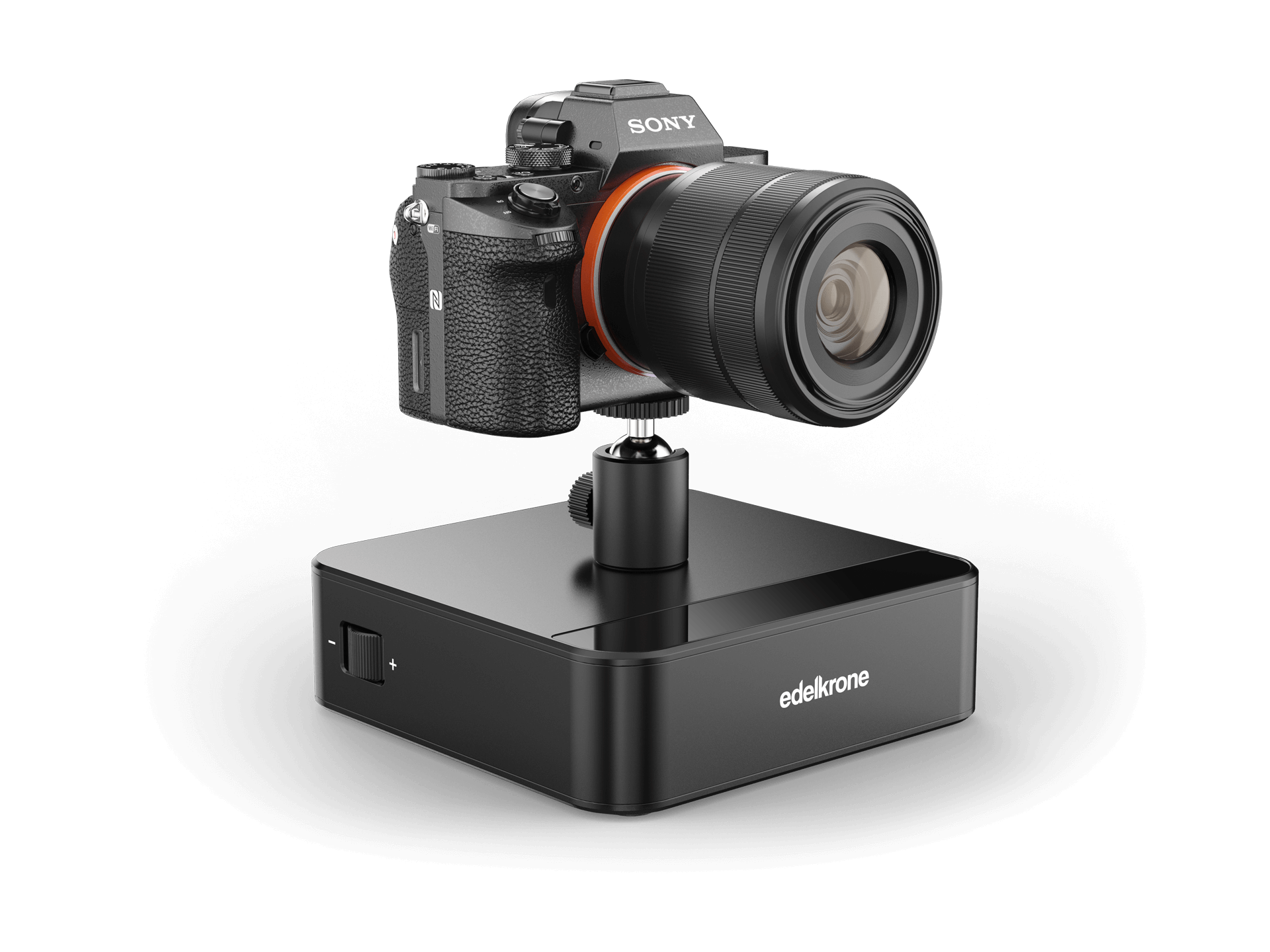 DollyONE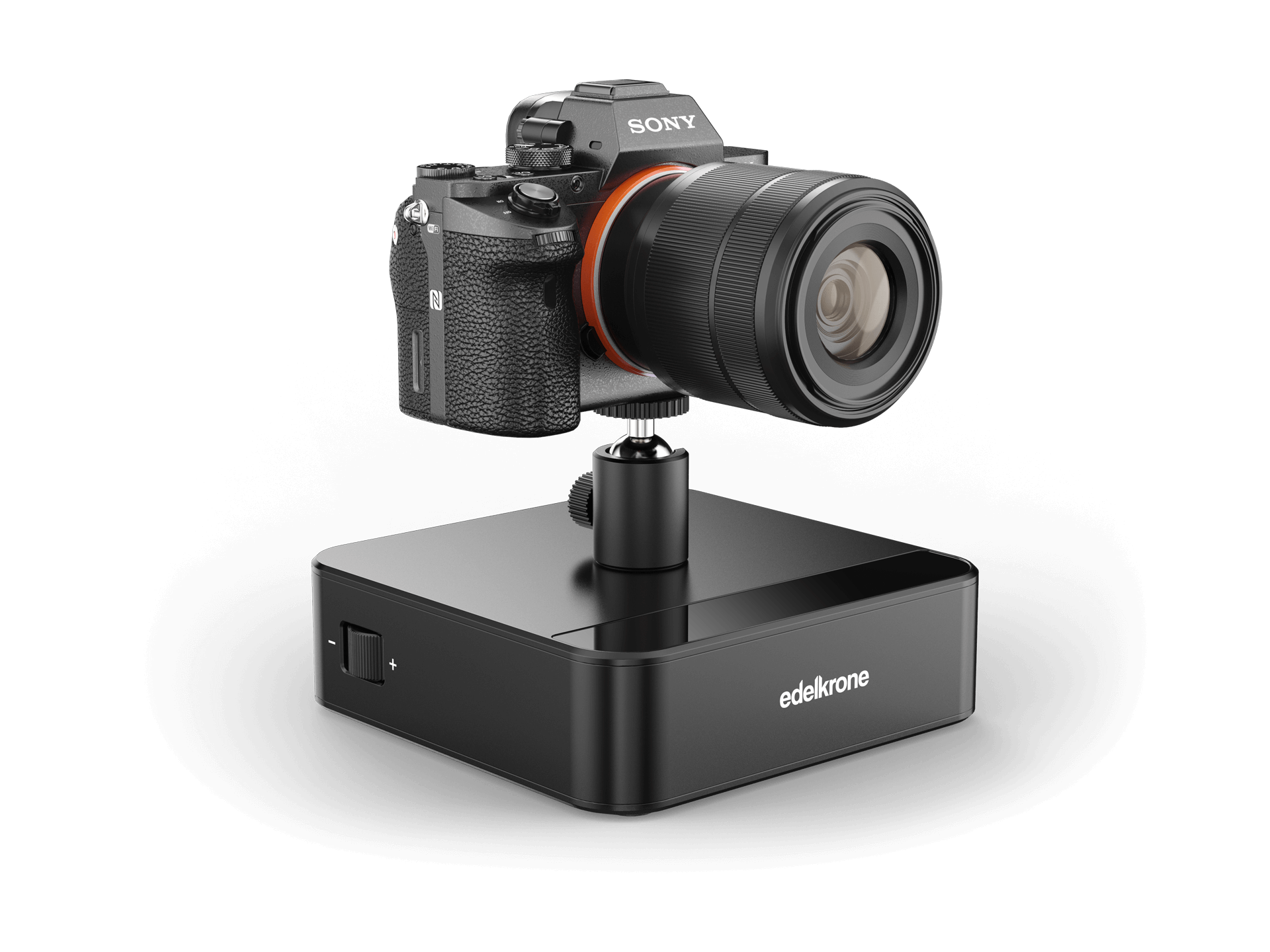 DollyONE
Sale price

$499
Regular price

$0
(/)