Vertical Module
Spring-powered mechanism that assists in carrying your SliderPLUS PRO setup, allowing the Motor Module to move the SliderPLUS PRO effortlessly at any incline.
*Requires Motor Module to function properly
Whole New World of Storytelling Possibilities
Deceptively Simple, Well Balanced System.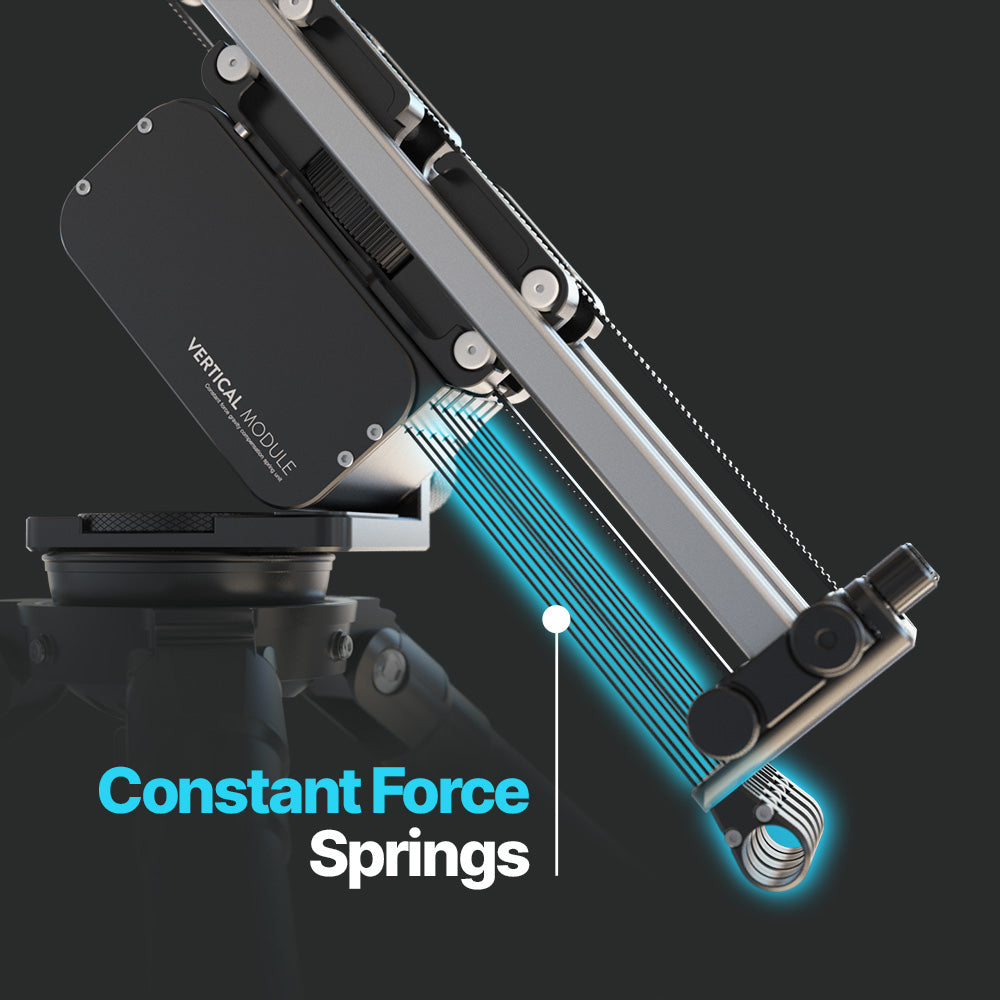 All Mechanical
Vertical Module compensates for gravity, keeping the system weightless at any angle with the help of constant force springs. No need for extra batteries!
Heavy Lifter
Despite weighing about just 1 kg, Vertical Module can
lift SliderPLUS PRO + Motor Module + HeadPLUS and a
camera even at absolute vertical motion.
NOTE: The range of motion under full load may fall below the full range of motion of the slider, but even under full load, you are guaranteed to get at least 60 cm of vertical movement.
▼
SliderPLUS Keeps Delivering 2x Motion
Experience the full vertical range of your SliderPLUS PRO with the Vertical Module. Elevate your shots seamlessly. Though keep in mind, as the load increases, there might be a slight decrease in movement range.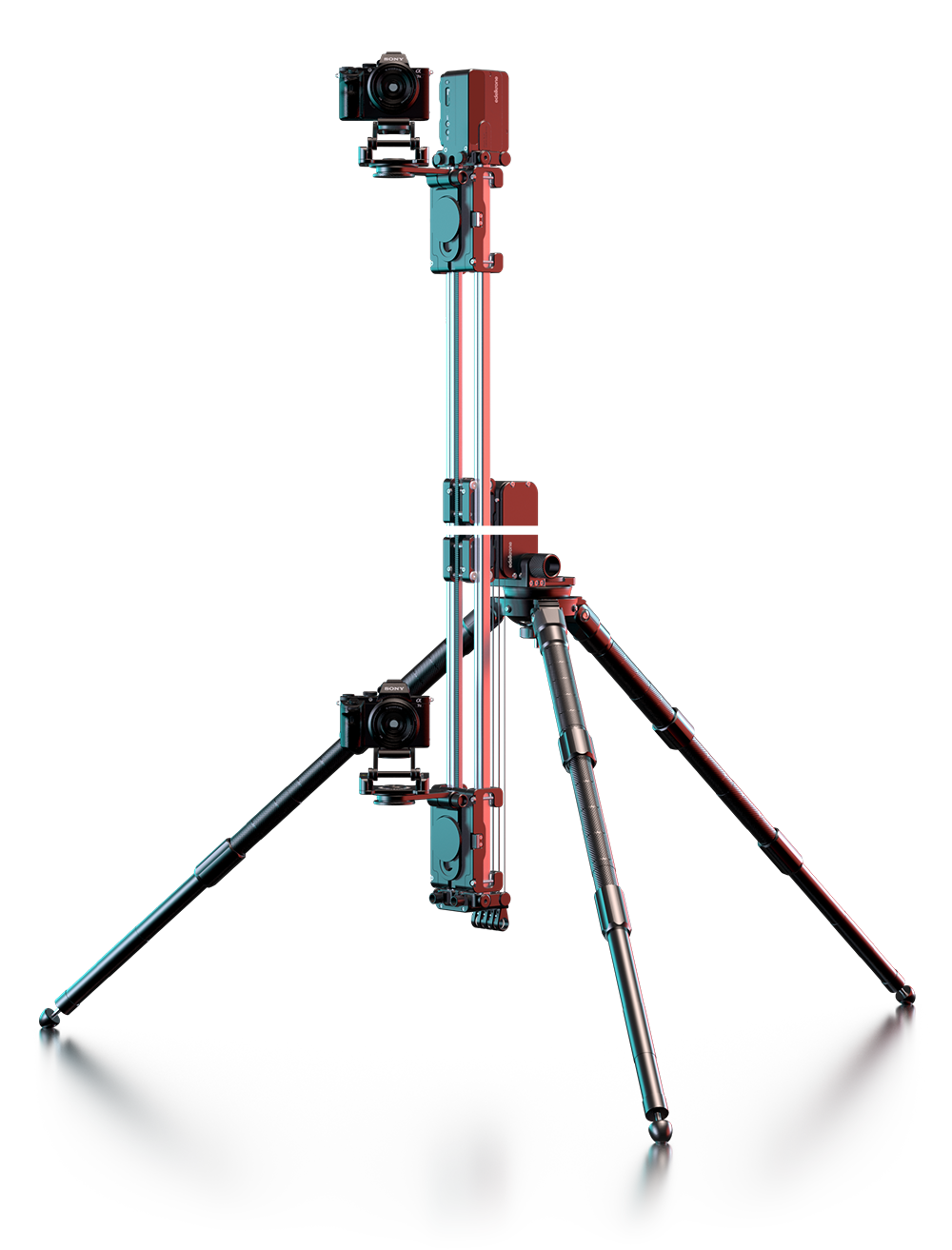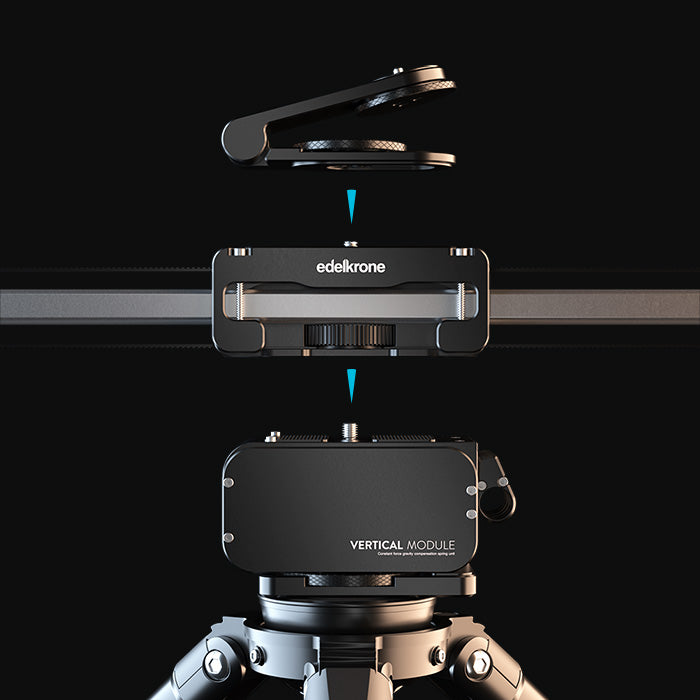 Attaches Under SliderPLUS PRO Models
Vertical Module is designed to be compatible with SliderPLUS PRO models as well as SliderPLUS models equipped with the PRO Fit Module.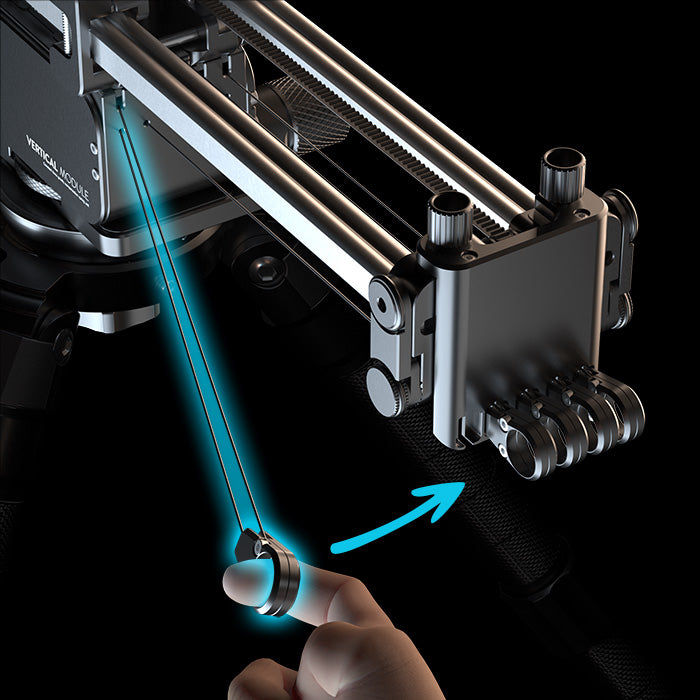 Easily Counterbalance Your Equipment
The module offers 5 levels of spring tension to accommodate different equipment weight, easily adjustable by attaching the necessary number of rings to SliderPLUS's side (Side piece included with Vertical Module).
Adjust Slide Angle with the Turn of a Knob
Vertical Module utilizes an axis knob that allows for quick angle adjustments on the go.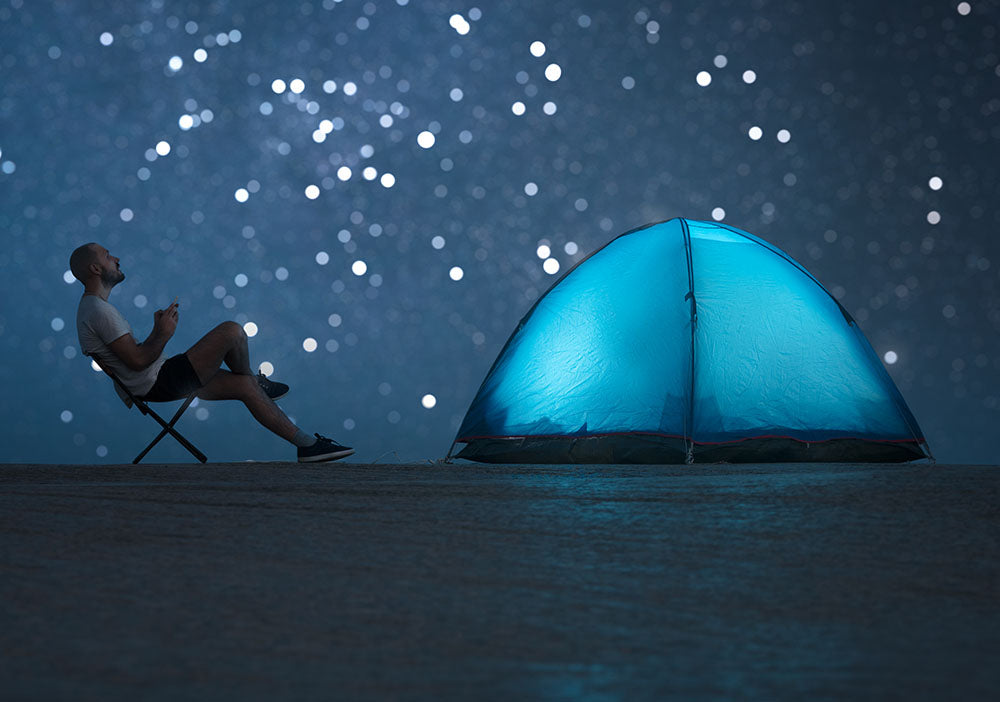 Time-lapse & Stop Motion Ready
Vertical Module enables SliderPLUS to capture stunning time-lapses at any slide angle.
Compact. Lightweight. Game-changer.
Box Content
- Spring Box Unit
- L Bracket
- Side Panel (with 2x attachment screws)
- Motor Module manual engagement knob
- Motor Module tension adjustment screw
Carrying Capacity
- Our system includes 5 springs, each with a maximum tension of 2.5 kg, providing a total carrying capacity of 12.5 kg.
- To determine the camera carrying capacity, simply subtract the combined weight of your SliderPLUS PRO, Motor Module, and any additional accessories from the maximum carrying capacity of 12.5 kg.
Dimensions
Spring Box Unit: 140x80x85 mm
L Bracket: 65x28x135 mm
Side Port: 80x75x8 mm
Weight
Spring Box Unit: 1359 grams
L Bracket: 358 grams
Side Port: 127 grams
Connection Ports
Spring Box Unit has 3/8" port underneath. 3/8 screw on top.
L Bracket has 3/8" Port underneath and 1/4" screw on top.
Incline Limits
Incline can be adjusted every 10 degree steps. Both spring box and L bracket.
Spring Box Unit max Incline 90 degrees.
Spring Strength
2.4-3 kg each. (Depending on the amount of tension applied.)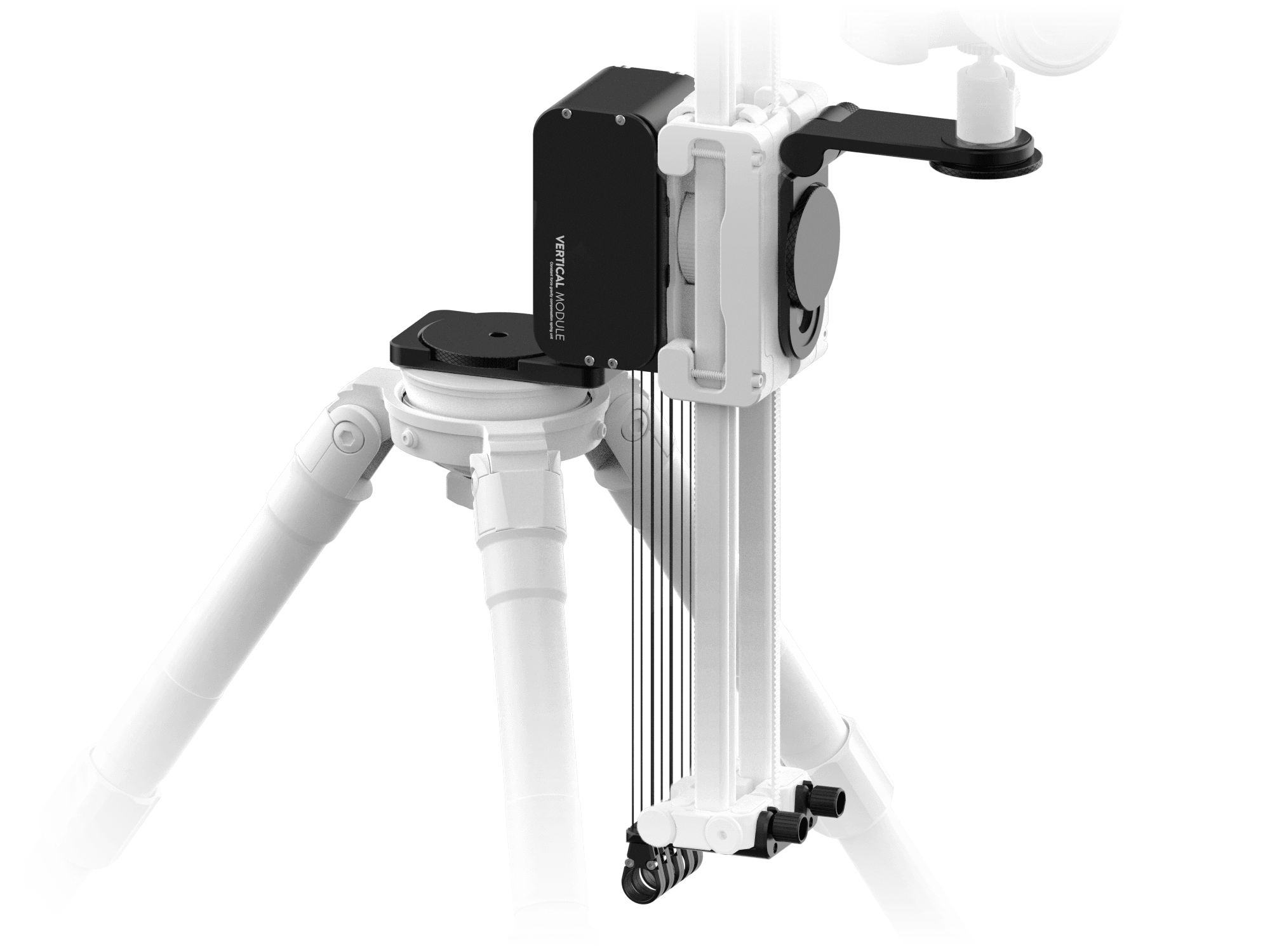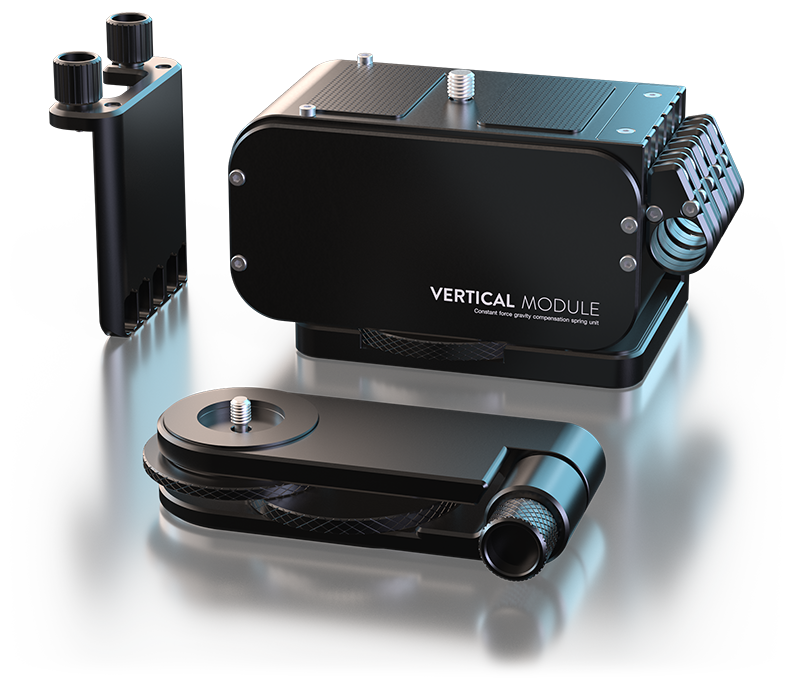 Vertical Module for SliderPLUS PRO
Introducing the Vertical Module, a game-changing accessory designed to enhance the capabilities of your PRO version of SliderPLUS. With the Vertical Module, you can now operate your SliderPLUS in a purely vertical orientation, even with a heavy camera load.

Previously, the combined weight of the SliderPLUS, its Motor Module, camera head, and camera could reach several kilograms, making it difficult to operate at an incline. The motor module was designed to move the system from side to side but not up and down. However, the Vertical Module has revolutionized this limitation, allowing you to use your SliderPLUS at a 90-degree angle with ease.

The secret behind the Vertical Module's functionality is its ingeniously designed constant-tension springs. These springs transform the SliderPLUS into a weightless system, enabling smooth vertical operation. As a result, the motor module can now move the entire system up and down without any power upgrades, and you can still use LP-E6 or NP-F batteries at their full speed.

With the Vertical Module, the already impressive SliderPLUS becomes the ultimate camera slider, capable of delivering a wide range of camera motions, such as vertical, flyover, and fly-under. The Vertical Module can compensate for more than 10 kg of weight, while itself weighing less than 1 kg.
If you already own a SliderPLUS, investing in the Vertical Module will elevate your slider game to new heights. For those considering entering the world of camera sliders, the SliderPLUS and Vertical Module together offer the best option among all competitors.

The Vertical Module is not only a first in filmmaking but also a groundbreaking innovation, just like all other Edelkrone products. As a first-of-its-kind, patented, and original accessory, the Vertical Module is truly a must-have for any serious filmmaker.

In summary, the combination of the Vertical Module and SliderPLUS ensures that you will never feel limited in your camera movements ever again. Elevate your filmmaking experience and unlock a new level of creative possibilities with the unmatched versatility of the SliderPLUS and Vertical Module. There's no better time to invest in this groundbreaking pair and stay ahead in the world of cinematography.
You want to use the Vertical Module, but you only have the regular version of SliderPLUS? (not the PRO)
Get the PRO Fit Module and make your SliderPLUS compatible with the Vertical Module!